Studies show people who visit this page have had water problems in the recent past and would like to have had an early warning device
Our High Water Alarm will provide 24 hour protection to homeowners, boaters, businesses and industries when damaging high water intrudes. High Water Alarm is excellent for giving early warning of excess levels of water in basements, sumps, boats and many other places where high water can be a problem. Sump pumps almost never fail, but other problems leave basements unprotected from rising levels. We have been told stories of the power outage surprise during severe weather and heavy rainfall that leaves basements sitting in water until someone decides to walk down and discovers a mess, even times when discharge hoses plug or fall off or someone just unplugged the sump pump to use the outlet. Our customers tell of nights without sleep waiting for possible power failures during storms, they keep running to their basement to check for water.
Features of the High-Water Alarm
Extra Loud Audible Alarm
Low Battery Indicator Chirps When Low
Ten Foot Sensor Wire
Easy Battery Access for 9 Volt Battery
Industrial Quality Case
Mounts High Above Water
Sounds for days on a fresh battery


Order High-Water Alarm
Today
High Water Alarm:
US $24.95 ea. + Shipping

For questions about Erie Products call: 419-433-8293
or email: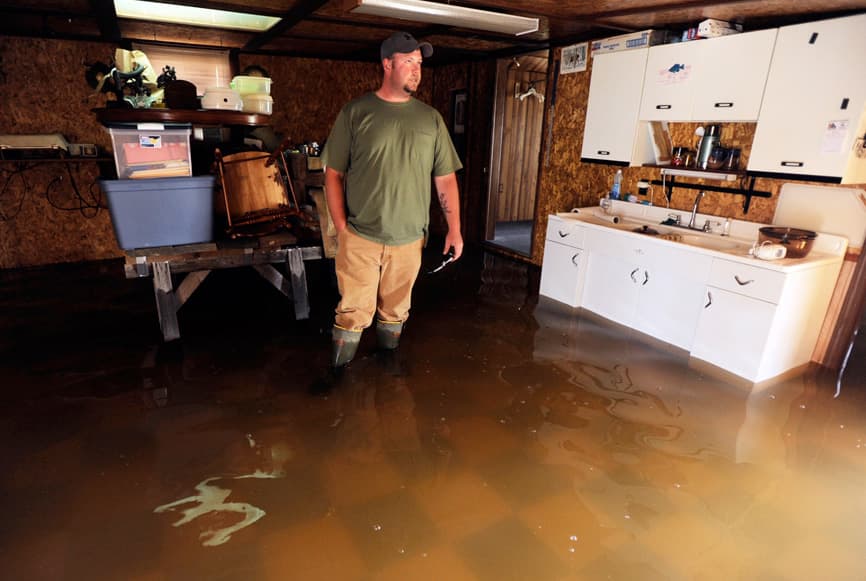 Don't get caught with a flooded basement ever again!