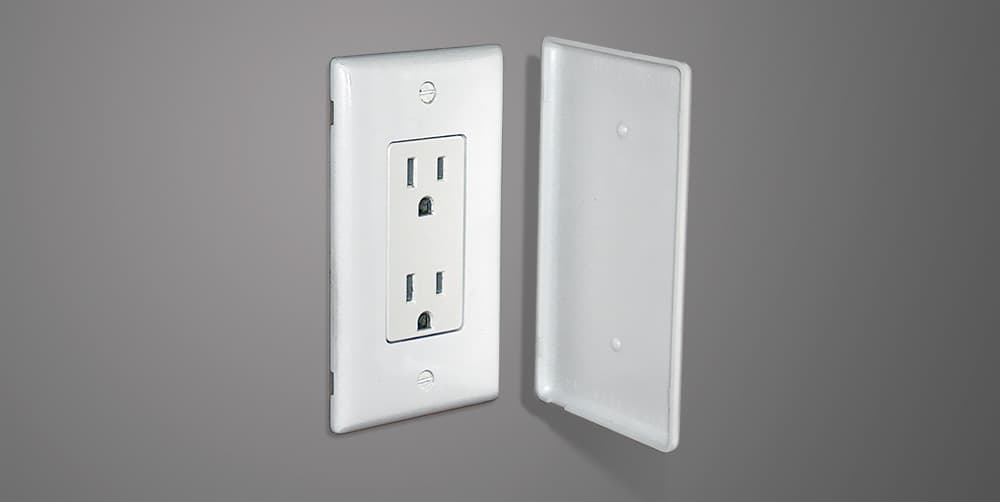 Single Cover:
US $4.25 each + Shipping
Infoplate PLUS II™ dress covers for flush mounting outlets.
Infoplate Plus 2™ uses new or existing conventional electrical boxes for flush mounting outlets without protruding connectors such as the RJ45 and is great for child proofing both communications and power outlets.
The dress covers can be given a variety of wall treatments to blend in with a room's décor. Installation is done during new construction, remodeling, or existing construction with the multiple mounting options available.
Features of Infoplate PLUS II™
Infoplate coverable wall plate for conventional boxes using devices with non-protruding connectors.
Ideal for all RJ series and the new flush modular fiber optical connectors.
Well suited for child prevention of existing installations.
*Outlets and frames not included in kit



Order Infoplate PLUS II™ Today!
Single Cover: US $4.25 each + Shipping
Case of 12: US $3.75 each for $45.00 + Shipping